Actualiza tu cabello este año con alguno de los 5 colores de pelo que son tendencia este 2020
Rubio Ceniza
El rubio ceniza actualmente causa furor, ha pasado de ser un color aburrido a ser la última tendencia en coloración.
El pelo rubio ceniza se adapta fenomenal a las pieles blancas o ligeramente bronceadas y los ojos claritos.
Para cuidar esta coloración, mantener y que se vea con brillo debes tener unos cuidados en casa y nada mejor que el champú azul, los resultados serán un cabello sano, brillante y con un color intenso.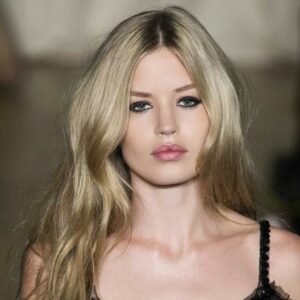 El Balayage Miel
En 2020, la moda del balayage continuará en alza, pero los tonos que estarán de moda serán el balayage miel y caramelo.
El balayage se centra en dar un acabado ligeramente claro al cabello, dándole un aspecto de luces naturales, como si éstas hubieran sido efecto de la luz del sol y lo mejor de todo es que sientan bien sea cual sea tu color de cabello o piel.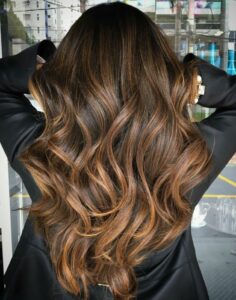 Si tienes el cabello oscuro y quieres aclarar tu melena, son tu mejor opción:
El Castaño Avellana
Una opción ideal para todas aquellas mujeres que tienen el color de ojos marrones o verdes, le puedes añadir un poco de luz a la melena con unas mechas algo más claras, una forma sútil de resaltar la belleza de tus ojos.
Apto para todas las edades y para todos los tipos de piel, ya que jugando con los matices y los brillos conseguimos resaltar y rejuvenecer el estilo y movimiento natural de la melena.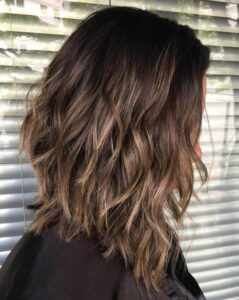 Ice Blonde
Un tono más cercano al blanco que al rubio, estos matices fríos aportan mucha luz y dulcifican los rasgos de tus facciones.
Este look les queda divino a las personas que tienen tonos más bien pálidos o neutros, que a las morenas.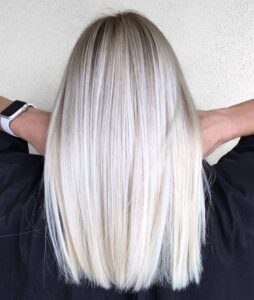 Castaño Chocolate
Si eres una mujer sin tiempo pero quieres lucir perfecta este es tu color!!! Chic, favorecedor y apenas necesita mantenimiento!!! el color ideal de pelo que favorece a pieles morenas y claras.
Esta nueva tendencia beauty necesita unos reflejos color cobrizo para dar luz al cabello.
Es perfecto para acompañar cualquier estilo, corte y peinado, pero siempre jugando con esos reflejos para acentuar determinadas partes del corte.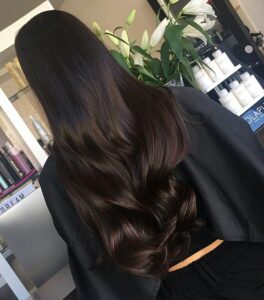 ¿Y tú con cual de los 5 colores de pelo que son tendencia este 2020 te quedas?
¿Te ha gustado este artículo? ¡Esperamos que sí! Dale me gusta o déjanos un comentario.
¡Síguenos en Instagram y Facebook!
5 Trendy Color Shades For Your Hair In 2020
Ash Blond
Ash blond is all the rage right now. After being considered a flat and "boring" color for many years, it has finally become a super fashionable hair color. It looks fantastic on light skin or slightly tanned skin and light-colored eyes.
To keep the ash blond as shiny as it should be, just remember to use a proper shampoo, at home. We recommend the use of Silver Shampoo; you hair will be healthy, and maintain a bright and intense color.
Honey Balayage
2020 is still the year of Balayage. This amazing color technique will continue to be very stylish, but the trend will be on warmer shades such as honey balayage and caramel.
The Balayage technique basically gives a very natural touch of light to the hairstyle, just like natural sunlight. Your hairdresser will recommend you the shade that best suits the color of your hair and face.
If you have dark-colored hair and you look for a lighter color, here are our suggested options:
Hazelnut Brown
This color is ideal for all women with brown or green eyes. You can add a bit of shine by having few gentle-color highlights. Your eyes will stand out more! This color shade is suitable for all types of skin, regardless of your age. Delicate color shades and a bit of shine effect create a very natural hairstyle, thus making you look younger and graceful.
Ice Blond
Ice or icy blond is a shade of color that lean towards white, and obviously gives a "cold" color look. It will sweeten your facial features and add brightness to your face. If you have pale or neutral color skin, ice blond will look divine on you.
Chocolate Brown
If you are dynamic and do not like to spend too much time on your hair and you like warm shades, pick the chocolate brown color. It looks tremendous both on dark- or light-colored skins.
This new trend in beauty hair care, nueva tendencia beauty necesita unos reflejos color cobrizo para dar luz al cabello.
But if you really want to follow this new beauty trend, try some copper colors for a more intense shine effect. They can fit any hairstyle, long or short, and enhance your haircut.
So, what hair color are you going to try in 2020 out of these 5 trendy shades?
Did you like this article? We hope so. Say I Like or Leave us your comments.