Estamos muy contentos que la revista española para el profesional y el empresario de peluquería Tocado nos haya mencionado y recomendado nuestros productos en diferentes ocasiones.
Sus páginas son el escaparate de tendencias que muestran las últimas colecciones de la peluquería española e internacional.
El equipo de redacción de Tocado averigua e informa sobre las últimas noticias, tendencias, técnicas, productos y tratamientos de la peluquería profesional, dotando a la revista del mejor contenido y convirtiéndola en un medio ideal e indispensable para el profesional.
Es por todo ello que estamos muy felices de que nuestros productos estén recomendados por este gran medio.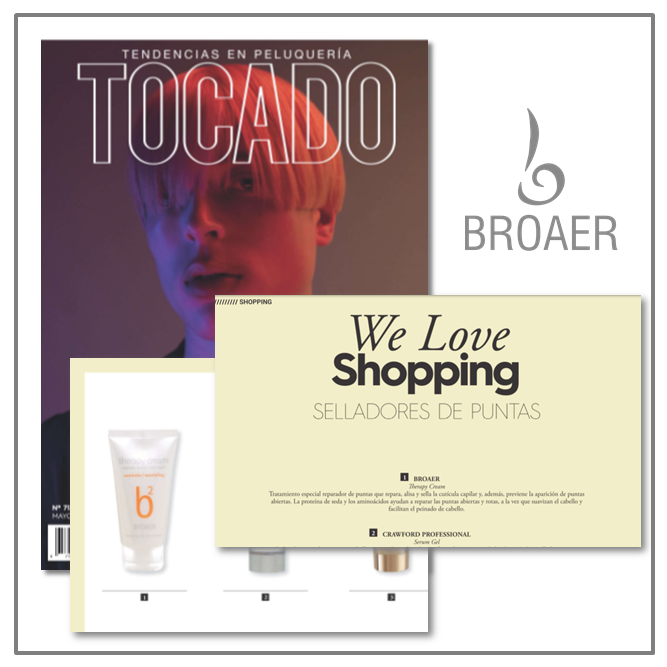 En esta ocasión la revista Tocado recomienda nuestro Therapy Cream como un tratamiento para sellar las puntas de tu cabello.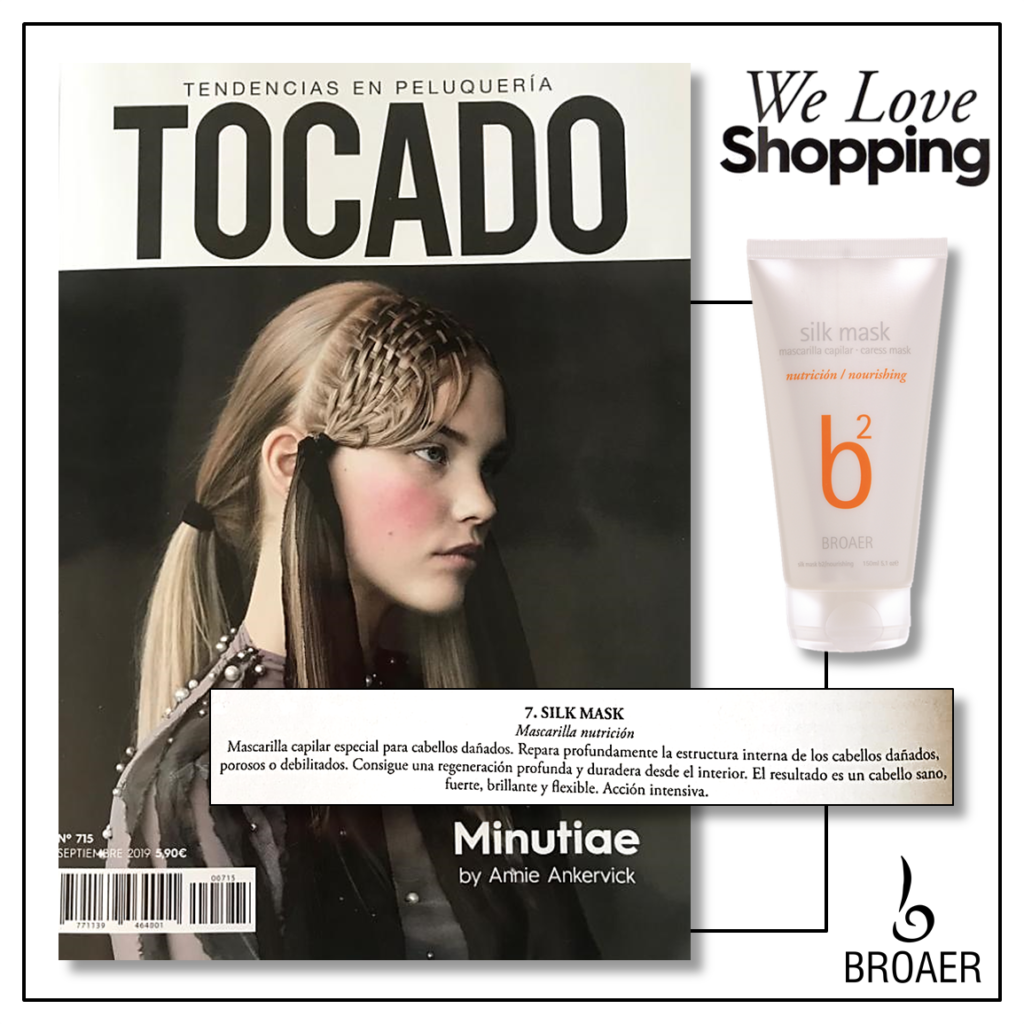 La revista Tocado recomienda nuestra mascarilla SILK MASK para nutrir e hidratar el cabello.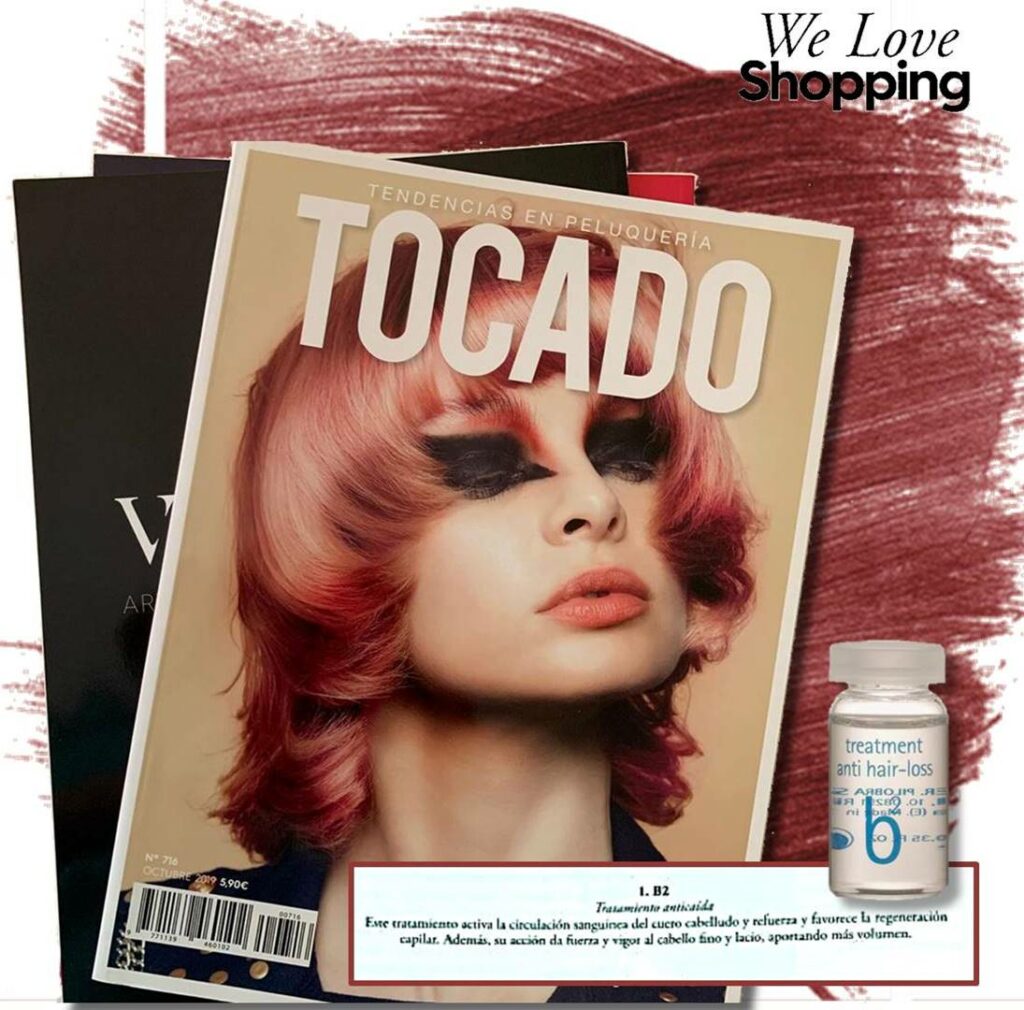 En esta ocasión recomienda nuestro tratamiento para evitar la caída del cabello.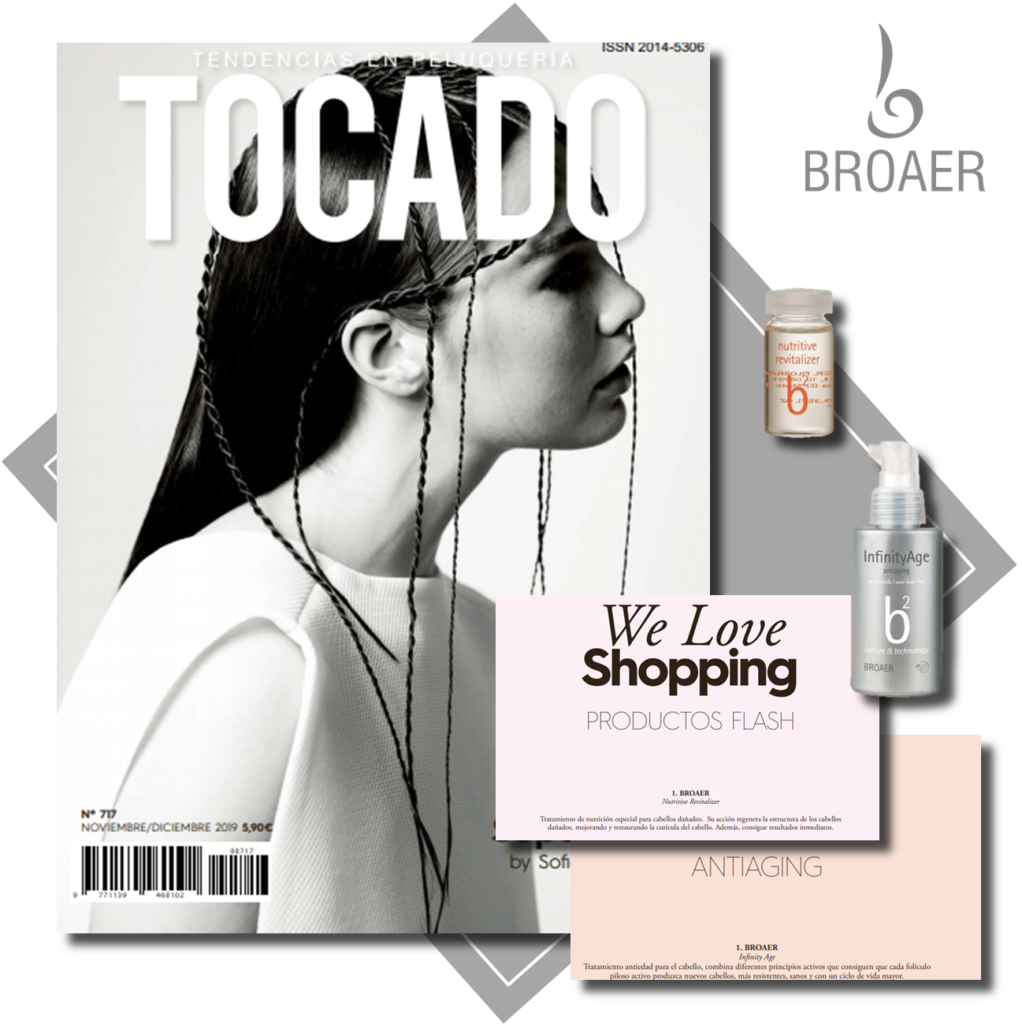 En este número Tocado recomienda dos de nuestros productos:
El Infinity Age tratamiento anti-edad y anti-caída para el cabello que combina diferentes principios activos para conseguir que cada folículo piloso activo produzca nuevos cabellos, más resistentes, sanos y con un ciclo de vida mayor. Eficaz para lucir pelazo.
También muestra nuestras Ampollitas de Nutrición que ayudan a hidratar el cabello y pasar de pelo a pelazo.
¿Ya has probado nuestros productos?
We are glad and honoured that the Spanish magazine in Professional Hair Industry Tocado has recommended our products several times.
The Tocado magazine is an important showcase for new trends in Spanish and international hairstyles for professionals.
The editorial staff at Tocado informs readers on the latest news, trends, techniques, products and treatments in professional hair salons, with eminent and influential articles, thus becoming an essential tool for professionels in hair care.
For all the above mentioned reasons, we are SO happy that our products are recommended by this authoritative magazine.
Here above, Tocado magazine recommends our SILK MASK hair mask to provide hair with the suitable nourishment and hydration.
Here, it recommends our anti-hair loss ampoule treatments.
In the above edition, Tocado recommends two of our professional hair products:
Infinity Age, an Anti-Aging and Hair loss treatment which combines different active ingredients to help every hair follicle to generate new hair; new hair that is stronger, healthier and with a longer life cycle. An effective way to have a perfect shiny hair.
Also, it shows our Nutritive Revitalizer ampoules, which help to hydrate hair and again have a healthy COOL hair.