La caída de cierta de cantidad de cabello es totalmente normal y responde a la renovación del tejido epitelial. Sin embargo nos alarmamos cuando esa cantidad aumenta viéndolo reflejado en nuestra almohada, ropa, baño o peine. Pero aún nos preocupamos más cuando notamos ciertas zonas con espacios más calvos.
Los motivos de la caída del cabello, pueden ser varios, como por ejemplo algún tipo de predisposición genética, déficit de alimentación, después de un embarazo, salud u otro tipo de factores. Tu cabello, como tu cuerpo, sufre de estrés y malos hábitos. Debemos analizar si tenemos malos hábitos es importante comer sano así como tener buenas rutinas diarias. Hoy os propondremos varias maneras de solucionar el problema de una manera efectiva.
Es fundamental descartar problemas de salud con un profesional, una vez dicho esto y como su especialista en el cabello, te recomendamos seguir algunos consejos fáciles para evitar la caída del cabello.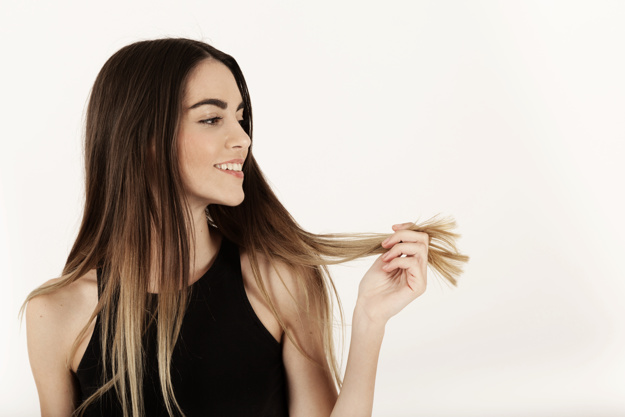 El uso continuado de gomas o cintas para el cabello. No es recomendable peinarse con el cabello muy tenso o utilizar pinzas que ejerzan mucha presión.
Lo ideal es llevar el cabello suelto.
Tampoco es recomendable el uso excesivo del secador o plancha. Si no puedes evitar su uso intenta mantener el secador a una distancia considerable y muevelo en círculos sin centrar el calor en una única zona. Si utilizas plancha, recuerda utilizarla a una temperatura media-baja y con protectores del calor, por ejemplo nuestro Thermal Care.
El abuso de tintes o de productos químicos que no respeten el cuero cabelludo, es otro motivo para la caída del pelo.
Aquí te damos varios tips para evitar la caída del cabello y regenerar nuevos.
Lávese el cabello con frecuencia y use productos profesionales para el cuidado del cabello. La contaminación de hoy en día es perjudicial para nuestro cabello. Es fundamental que el cuero cabelludo esté limpio y equilibrado. Evitar la presencia de agentes agresivos y tensoactivos extensivos.
Es imprescindible tener un cepillo de púas anchas o con cerdas naturales.
Cuando te laves el cabello utiliza un acondicionador que desenrede perfectamente todo tu pelo, ya que si pegas tirones o te peinas con fuerza, puedes provocar que se caiga. Te recomendamos el keratin plus, un tratamiento completo a base de queratina formulado en una crema acondicionadora sin aclarado o bien el B10 mascariila vegana sin aclarado.
Los suplementos alimenticios suelen funcionar bien. Consulta sobre ellos.
Aplícate después de cada lavado unas ampollas específicas como las nuestras del Tratamiento Anti-Caída. Gracias a ellas activarás la circulación sanguínea del cuero cabelludo, reforzando y favoreciendo la regeneración capilar.
Utiliza un champú específico. En Broaer tenemos el Champú Anti-Caída que estimula el cuero cabelludo activando la regeneración celular.
Por último te recomendamos que tengas un poco de paciencia ya que si sigues estos consejos, necesitarás algo de tiempo para ver los resultados positivos.
Por último, pero no menos importante, es totalmente recomendable para la caída del cabello, utilizar Infinity Age, esta loción antienvejecimiento combina complejos vitamínicos, ácidos y péptidos de azufre como un tratamiento anticaída altamente efectivo para la caída masiva del cabello.
¿Has probado alguno de estos productos? Explícanos cuál ha sido el mejor para ti!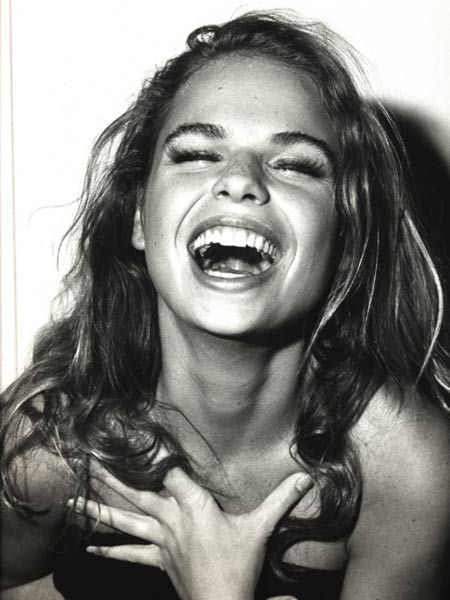 How to avoid seasonal hair loss
We are sure that at least once in your life you have sadly found hair in your comb and felt like "oh gosh, here we are again. Seasonal hair loss has arrived".
Losing a certain quantity of hair is totally normal and is due to a renewal of skin tissues, even though it can be a little bit scared to see hair frequently in your comb or on your shoulders.
The reasons for hair loss can be genetics, bad nutrition, baby-birth, health problems or other factors.
Also, we should always eat healthy, daily, and take care of ourselves.
If a healthy problem is the reason, we should take care of the problem immediately and effectively.
As your hair care specialist, here are our easy tips:
Do not use hair ties or bands too much, do not subject your hair to extensive pressure even on styling. Your hair must be free! Leave it free as much as you can.
Do not even use hair drier or flat iron too much. At least maintain a propoer distance, and move the tool to avoid heat spread to just one zone, and make sure you are using a medium-high temperature.
An extensive use of hair dyes or chemicals damage your scalp and may result in hair loss too.
How to avoid that and help your hair to regenerate?
Wash your hair frequently, use professional hair care products. Nowadays, pollution is extremely detrimental to our hair. Our scalp should always be clean and balanced, thus avoiding the presence of aggressive agents and extensive surfactants.
Use wide teeth combs or brushes with natural bristles.
When you wash your hair, use a good conditioner that perfectly detangles your hair, to avoid stressing your hair.
Also, we strongly recommend our Keratin Plus hair mask, a treatment based on keratin that can be combined with our Vegan Leave-in BB CREAM B10 Hair Mask. Together they will work great on your hair!
Take dietary supplements, if necessary. Your doctor will recommend the best ones for you.
After shampooing, use specific treatments such as our B2 Hair Loss treatment. It will stimulate scalp by activating cell regeneration. Hair Growth Cycle will be restored and your hair will get stronger Hair. Use a specific Anti- Hair Loss Shampoo, like our B2 Hair Loss Shampoo.
Importantly, try to be patient. Keep putting in practice these tips and you will see the results.
Last but not Least, consider our Infinity Age product. This anti-aging lotion rich in vitamin complex, acids and sulphur peptides is a highly effective anti hair loss treatment for massive hair loss.
Have you tried any of said products? Which has worked best on your hair?
Let us know your feedback, it is important to us!